2021 Workshops
Workshops are provided by the festival performers and are free with admission 
Come learn from some of the finest and most unique musicians of North America.  Keep up to date with any changes to our workshops: Email Sign-Up
Rhythm
By Jagoda   2:00 - 2:45 PM
An exploration about rhythm in music and its relationship to all things that exist. Music, science, and math are all intermingled in the creation of what surrounds us. These ideas, relationships, and rhythms can be seen and examined in how we live our daily lives. 
Jagoda is a drummer/percussionist and producer born and raised in New York. Experiences from orchestral work to theater to rock, jazz, and world music has shaped his style and philosophy about music and life. 
Currently Jagoda is living out west in Utah trying to play for the local junior roller derby league as well as teaching farmers how to parallel park their tractors.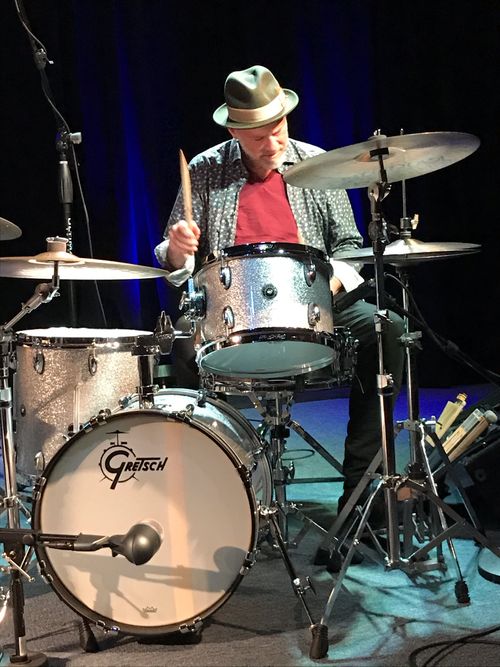 We're Magicians - songwriting
By Amy Rigby   3:00 - 3:45 PM
"Music is probably the only real magic I have encountered in my life. There's not some trick involved with it. It's pure and it's real." Tom Petty 
Songwriting is a craft, songwriting is an art but above all songwriting is alchemy. Why do certain words and details placed in a melody over particular chords have the ability to transport a listener; help us access emotions we can't get to in everyday life?  
Amy Rigby has been writing songs for over thirty-five years. Called "one of America's greatest songwriters" (Nashville Scene), Amy will share her influences, her process and answer your questions about writing. Maybe we'll even write a song together.
Co-writing Songs
By Alice Wallace and Caitlin (Side Pony)   4:15 - 5:00 PM
Join Alice Wallace and Caitlin Cannon for an intimate peek inside the co-writing process, as they guide you through the making of their song "Lucky Break," exposing all of the embarrassing ideas that ultimately went to the lyrics graveyard. And for those times you have no words, Alice will teach a little lesson on how to put a yodel break into any song.